Skip the hassle and uncertainty of a traditional sale
and receive a cash offer on your home in 48 hours.
Skip the cleaning, don't worry about expensive repairs, skip the showings and sell
on YOUR timeline.
Our process is quick and reliable, so you're GUARANTEED to sell your home quickly and hassle-free.
Our Instant Offer Program puts YOU in control!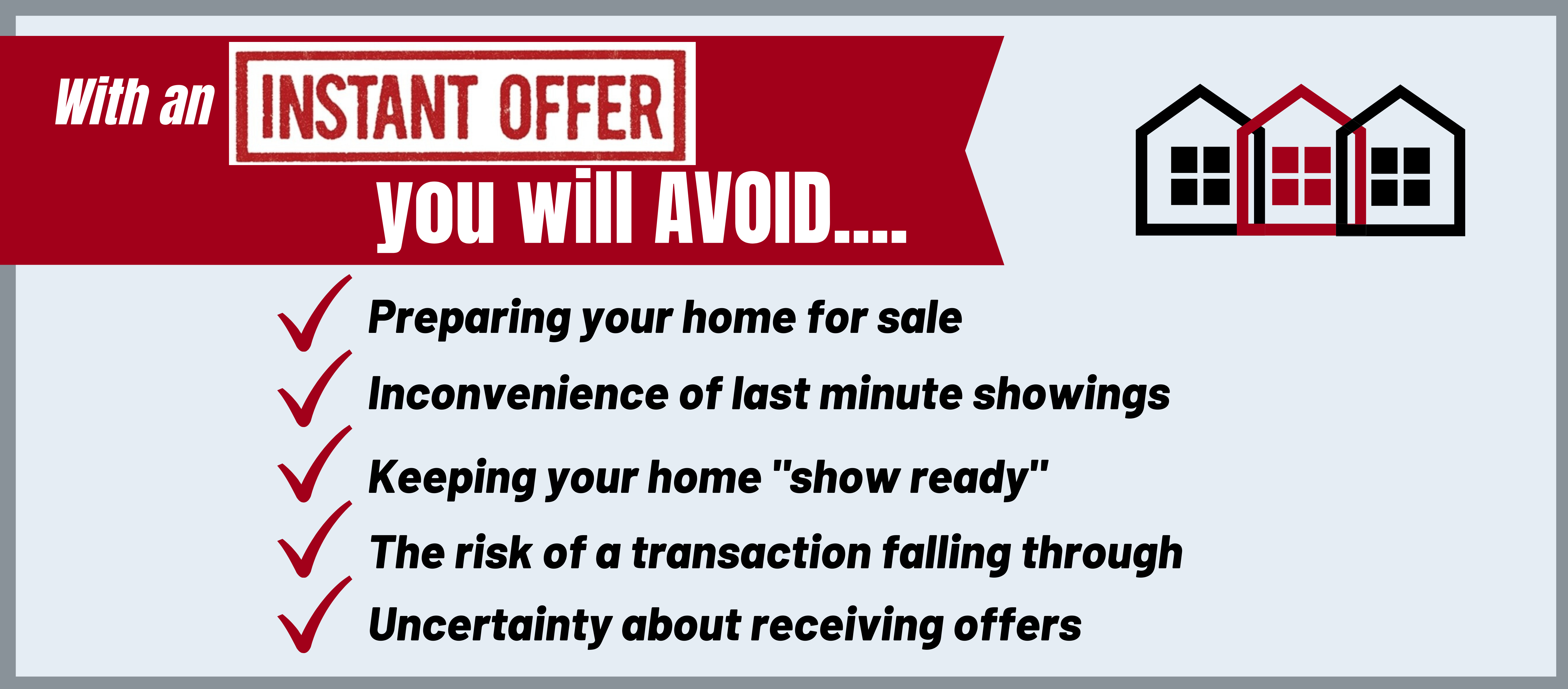 ---